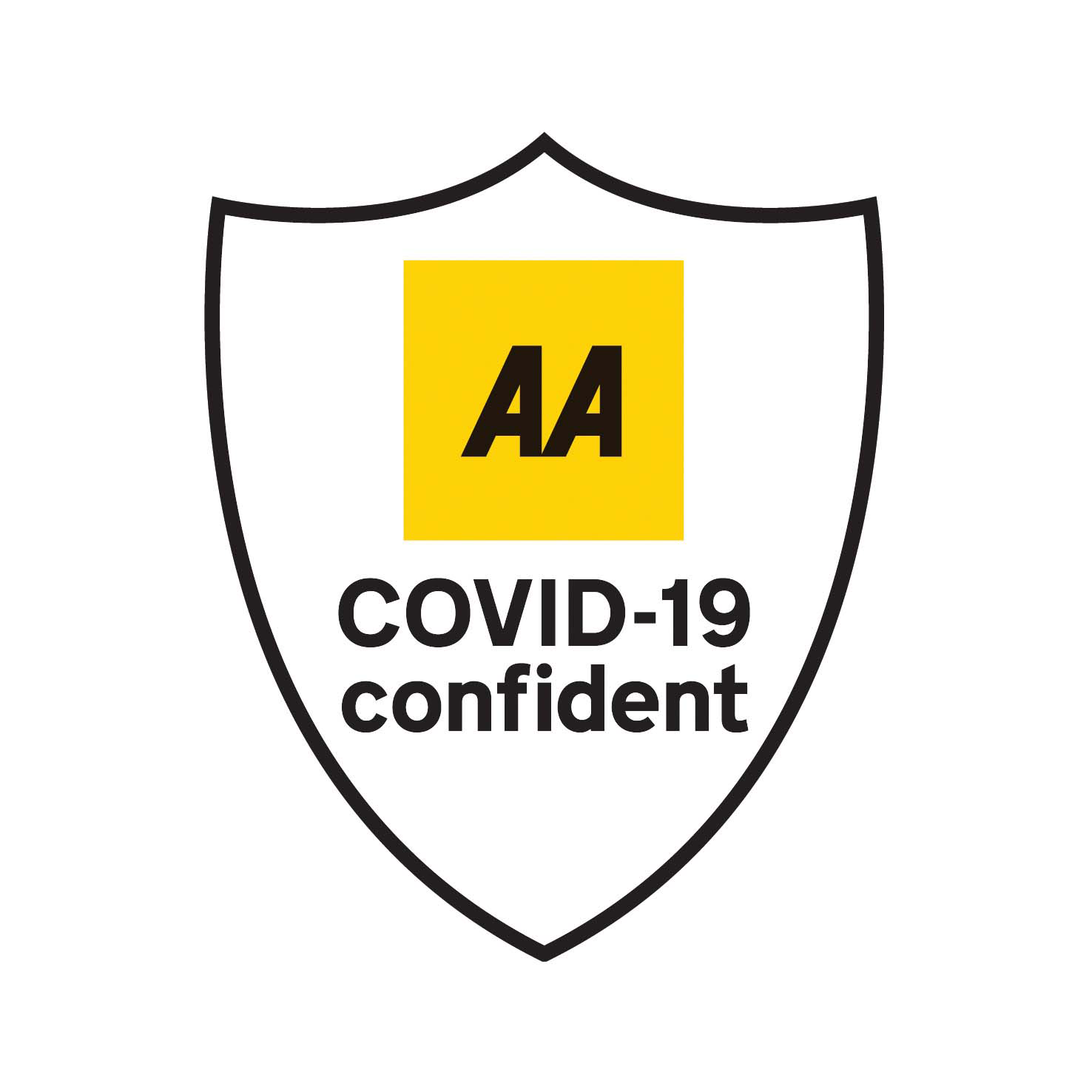 Our commitment to your safety
Dear Guests
We are doing everything we can to ensure your safety and hygiene in our home.
Therefore we have done a Covid-19 risk assessment and have completed the 'Covid-19 confident' process with the AA.
We have always considered cleanliness to be one of the most important parts of our business. Now we have implemented a range of new measures aimed at insuring the highest possible levels of protection and safety for you.
In addition to our already stringent standards for hygiene and cleanliness in all areas we have introduced new procedures for disinfecting and sanitising all surfaces and equipment our guests can come into contact with.
We also regularly check the various recommendations and guidelines published by the relevant authorities and make sure that we exceed and surpass the standards established for businesses such as ours.
The major changes include: -
On your arrival we will ask you to scan the QR-Code on the entrance door with your mobile using the NHS Track and Trace System - this has to be done each day of your stay - and then to fill in the registration cards which are in your room.

We will also ask you to use the hand sanitising liquid (available at both entrances) whenever you enter the house.
We only rent out 2 rooms instead of 3, so the maximum number of guests staying with us is 4.
Breakfast times will have to be arranged the evening before to make sure that they differ for guests and I will also ask you to tell me what you want for breakfast rather than write it on a card which we both touch.
The B&B rooms will be left vacant for a period of 72 hours between guests arriving and departing. This is to allow a period of time which limits the risk of the virus being on surfaces before we thoroughly clean and sanitise the room.

When you are in the shared areas of our home where the chance of contact with other guests and ourselves are increased, we ask you to respect social distancing. We also request that only guests who are sharing a room use the staircase to ascend or descend at any one time. Our guest lounge will not be available.
Check-in and Check-out will be done with "social distance" in mind.




During this period of distancing precautions, and in order to respect your personal space we will not provide full room service during your stay. However, we will top up items on the hot drinks welcome tray or supply fresh towels and other supplies on request.





If any of our guests will not comply with our policies and government directives, they will be asked to leave the premises immediately, the full stay will be charged.





If any of our guests shows symptoms of viruses likely to harm other guests and ourselves, they will be asked to leave. Do not forget - you must ensure that your reservation meets current government travel restrictions.




Despite the necessary rules and restrictions, we want to assure you that we will continue to offer you our best service and we will continue to do everything we can to make your stay as pleasant as possible.





We thank you for understanding and your cooperation and we look forward to welcoming you to our home.